Forward thinking
Transport accounts for around a quarter of global emissions. Consequently, many businesses are looking to lead on climate change action by decarbonizing their vehicle fleets and boosting EV use by providing workplace charging. Meanwhile governments are legislating to phase out new petrol and diesel vehicles while simultaneously looking to accelerate the EV market by providing attractive tax-breaks to business users.
By taking a holistic view of energy use and planning for the future, businesses can embrace zero-emission transport without later regretting investment decisions they might make today. Here are the key operational and procurement issues to consider before rushing into projects.
Site capacity and load
Understanding the impact of adding EV charging stations on site power load is fundamental to the feasibility and cost of a project. While a basic parking facility might have a power load of just 5-10kW for lighting and barrier entry, adding a single rapid charging unit will increase the peak power load by up to 1000%. By monitoring a building's energy consumption, the charging process can be remotely managed in real-time with dynamic load balancing, avoiding the need for expensive network reinforcement.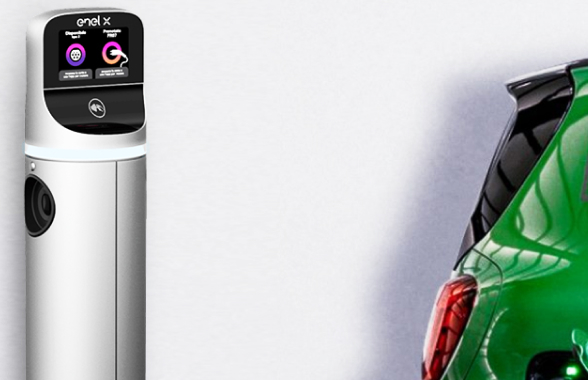 Specifying chargers
Consider the needs of users and the potential business models when specifying charging solutions for public and private infrastructure. Some operators of public charging infrastructure earn revenue by renting parking spaces from the site owners for a fixed annual fee, while the site owner benefits from an additional customer amenity and, in some cases, a share of the charging revenue. Optimizing revenue and return on investment requires careful choice of the right charging solution for the right setting.
Modular planning
Taking a modular approach to specifying on-premises EV charging reduces investment risk. There are many variables at play, including the rate of uptake of e-mobility, EV battery range, technology advances and how drivers choose to charge their cars; whether keeping them 'topped up' or recharging from empty. By planning for future expansion while implementing what's needed today, businesses can review usage patterns and power loads and base their decisions about future needs on real data.
Supply contracts
Energy suppliers are introducing innovative tariffs that are well suited to smart EV charging. Beyond agreeing to a bespoke tariff for energy use, businesses can choose how their power is generated; use of 'green' tariffs; the pricing/payment/billing model; financing for the new assets; onsite/offsite generation; resilience measures; the use of energy management technology and their own distributed assets for generation, demand response or energy storage.