A proven, market-leading platform for electric buses
Enel X is one of the world's largest providers of electric bus (eBus) infrastructure, smart charging technology and energy services. In Australia, our mission is to deliver the lowest cost of electrification to our partners while prioritising and protecting their ability to meet their core transport service obligations.

~3000
eBuses operating on our platform today

~900
eBus charging stations under management

~20
eBus depots designed, built and managed

~350,000
Electric vehicle chargers on our EVOS platform today
Our Services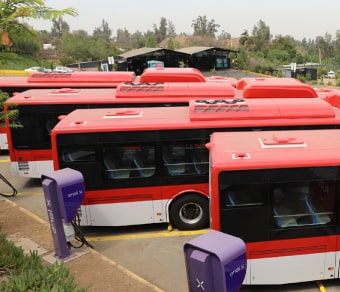 Charging strategy and depot design
We help operators evaluate the best approach for charging infrastructure in light of CAPEX, OPEX and route design considerations.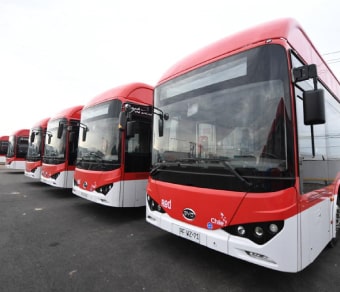 Smart charging operational platform
We integrate our platform with fleet scheduling to enable real-time, daily optimisation of bus charging that minimises charging costs while ensuring buses are reliably on route.
Long-term renewable energy supply
We offer long-term renewable power supply to the depot, ensuring the fleet runs clean, and that fuel costs can be effectively managed.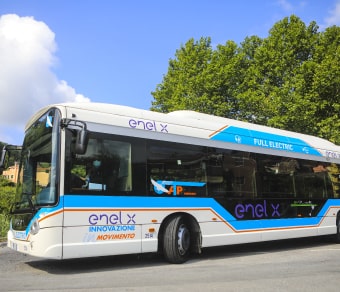 Virtual power plant integration
We connect depot infrastructure and buses to our market-leading VPP, opening up significant new revenue streams that are complementary to core operations.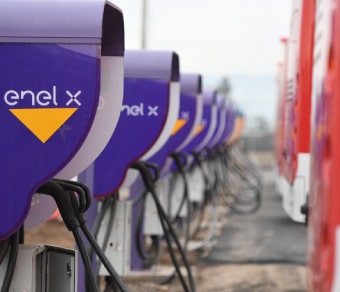 Project structuring
We offer proven funding models that can turn eBus and depot electrification CAPEX into an 'as a service' structure that helps operators improve cash flow and manage project risk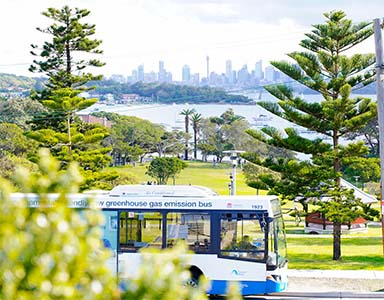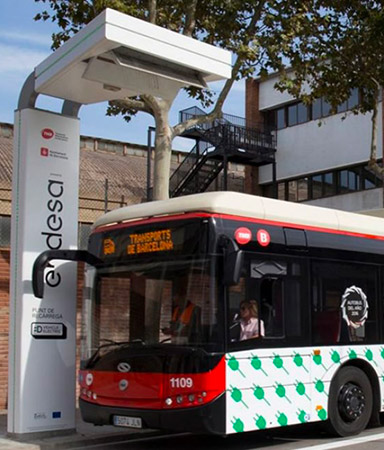 Enel X delivers cutting-edge roadside infrastructure to keep buses running between stations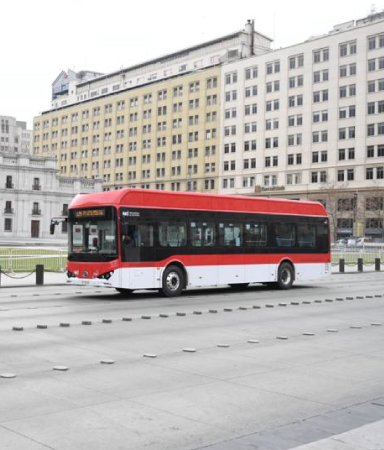 Over the past five years, Enel X and Metbus in Santiago de Chile have built up a fleet of more than 1,500 electric buses